Duplicator 5 – Steel ExoFrame
Duplicator 5 – Steel ExoFrame
Wanhao's newest printer!
The Duplicator 5 is Wanhao's newest printer and they are mighty proud to introduce a machine with such a remarkable build capacity! Unique in size and speed, the Duplicator 5 is sure to be the revolutionary printer to challenge overpriced industrial offerings. For 2014 Wanhao has stayed true to the niche market of Desktop Hybrids and has created a borderline industrial machine with a desktop's price tag. Boasting a build envelope of 305mm x 205mm x 605mm (12″ L x 8″ W x 23.8″ H) this printer will easily find it's place in the workshops of professional model builders, architects, and your average serial prototyper.
"Fluid" is the best way to describe the new round dial controller and expanded LCD UI. Coupled together these two features make maneuvering the printer's menu extremely smooth. The Duplicator 5 has received several upgrades on the mechanics front with a larger (16mm) Z-Axis threaded rod allowing for sturdier vertical movement in addition to simplified gantry mounts. Wanhao's new (Bowden-esque) Anti-Jam Queen extruder is a 3mm filament dedicated pitbull and will fly through a print with precision material layering (thanks partly to a built-in cooling fan designed to minimize warping and improve extrusion layering). On the electronics side the Duplicator 5 comes with an Arduino© microcontroller board, custom motors providing operating speeds in excess of 300mm/s, and the long-outstanding endstops and cable components found on previous offerings.
Beautiful…that's ultimately the adjective that comes to mind when glancing at the machine the first, second, and even for the tenth time. The new Rock XV Steel ExoFrame provides a heavy and professional look that allows for a taller build height than any other desktop printer under $10,000.00. The powder-coated frame is currently only available in Blue.
However, the most significant update for the Duplicator line is the introduction of the Wanhao Maker software. It's reminiscent of some of the simpler yet more expensive third-party software packages on the market. Check out the pics section for some screenshots. Installation of the software is easy and straightforward and from software download to build commencement takes less than 15 minutes.
This model is recommended for Prototypers, Architects, and Engineers.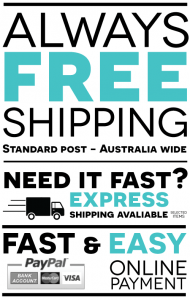 Features:
Printer ships with 1 Filament Roll (Black PLA)

Extruder: 

New!

 Anti-Jam Queen Single Extruder (Bowden-esque)

Filament Size: 3mm Dedicated

Layer Resolution Capability: 0.02mm (20 microns)

Build Plate: Polycarbonate

Printing Speed: 300mm/s

Build Envelope: 305mm x 205mm x 605mm (

12″ L x 8″ W x 23.8″ H) 

Filament Capabilities: ABS, PLA, and PVA

Frame Color: Rock XV Steel ExoFrame
Additional information
| | |
| --- | --- |
| Weight | 40 kg |
| Dimensions | 510 × 570 × 970 cm |