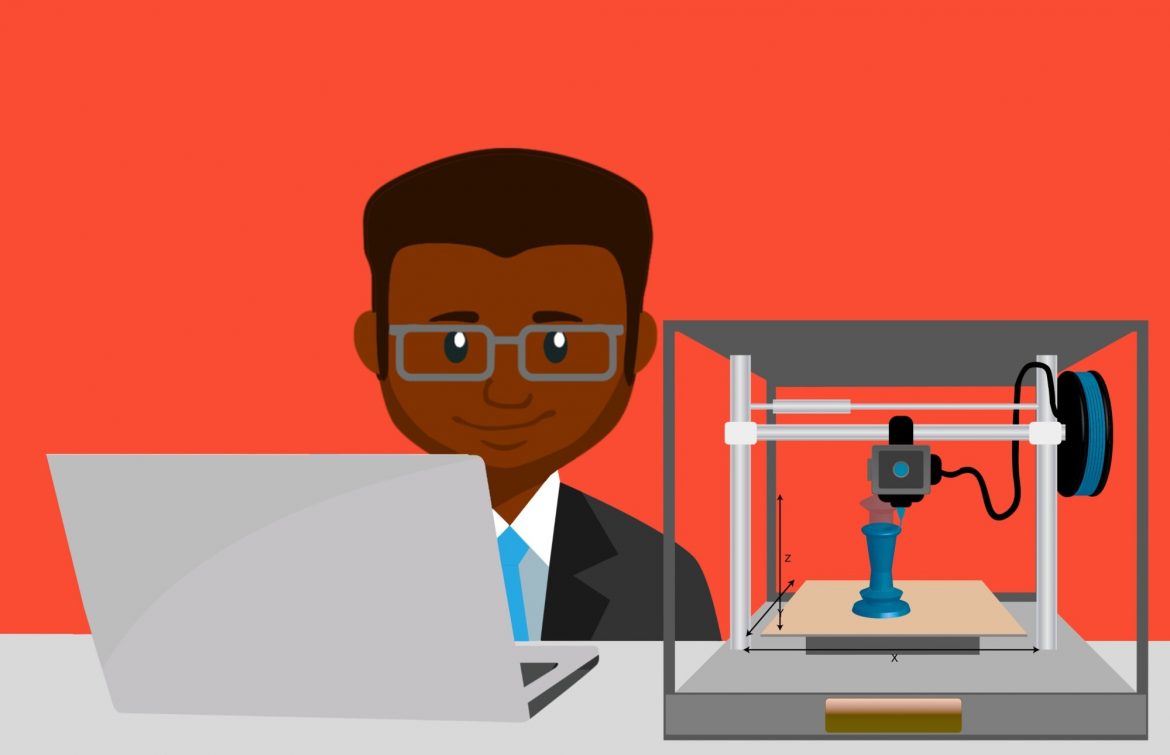 When 3D printing technology was rolled out in the 1980s, it was fascinating as a concept. But it wasn't as advanced as it is now. Not even close.
To someone who recalls when 3D printing was still in its infancy, it would be hard to process just how far the technology has come. It has advanced to the point where it might seem like something out of some sci-fi storyline.
But 3D printing technology is — as any 3D printing company will tell you — fact rather than fiction. So if you're looking to manufacture a product with a specific design, 3D printing might be the solution worth considering.
Here's a look at 7 specific reasons why you should use a 3D printing company.
1. 3D Printing Company Offers Design Customization
3D printing technology allows for design customisation. So when you find the right 3D printing company, you can rest assured that its 3D printing technology will accommodate even the most detailed customization needs.
The service provider will use high-tech computer-aided design (CAD) software, and the file will be transferred to or uploaded to a powerful 3D printer. This will ensure that the deliverable precisely fits what you're looking for.
There will be no guesswork involved. The use of CAD software means you can determine the size, the dimensions, and everything else.
2. Replication is Easy
Another reason you should reach out to a 3D printing company is that products can easily be replicated. Whether you want two, 10, 100, or more, you can get carbon copies of the 3D printed products you want.
Once the CAD file pertaining to your product has been made, it can be used to manufacture as many of the products as you want. And you can rest assured that the products will be reproduced to match the right dimensions.
This is an important thing to consider if you want to ensure quality control.
3. Reduced Waste
Retaining the services of a 3D printing company also means reduced waste. 3D printing technology leads to a lower amount of waste compared to competing machines used in the manufacturing sector.
Cutting down on waste is not only better for the environment, but also better for your company's bottom line. So it's worth considering 3D printing.
4. Quicker Prototyping
Yet another benefit of hiring a 3D printing services company is that doing so will fast-track the process of manufacturing products. Your business will be able to more quickly and efficiently create and create prototypes.
In the business world, time is money. Since the 3D printing process will save you a lot of time, it will also save you money…and make you money as well.
You'll want to do your research to ensure you find a reputable 3D printing company. Making the right choice will ensure you get faster prototyping.
5. Long-Lasting Products
Hiring the right company to help you with your 3D printing needs will also mean getting superior, long-lasting products.
If you want the most durable products, you'll want to hire a reputable company that uses durable materials. The type of material used is a major factor when determining the longevity of the products.
One option is polymer. During the 3D printing process, the polymer is heated and then released courtesy of the nozzle head. Polymer hardens as it dries, and the end result is a strong product that will last for a long time.
6. Cost-Effective
When it comes to 3D printing, one of the things you need to consider is the cost. Buying a 3D printing machine will set you back quite a bit, so it might not be cost-effective for your company to invest in buying one for your office.
The cost of 3D printing becomes more manageable and cost-effective if you retain the services of a third party. A 3D printing company will be able to do the work for you in a way that's cost-effective.
Also consider that you can make smaller orders based on your needs and budget. Ensure that you ask any service providers you're considering about whether or not they have minimum order amounts before choosing one.
7. Less Risk
You'll also shoulder less risk if you retain the services of a 3D printing company. The company will have the in-house expertise to reduce the margin of error. It will have the technology and the processes down pat.
Meanwhile, if you decide to do the job on your own, you may find the learning curve to be more difficult than you had thought. Consider the cost of a 3D printing machine and the materials, you won't want to mess things up.
Save yourself the headaches. Find a reputable service provider to help you manufacture the 3D printer products you want.
Finding the Right 3D Printing Company is Important
3D printing technology has come a long way over the decades. Once something that only the deep-pocked companies could afford, the technology is now more accessible.
There are many benefits to using 3D printing technology. You can manufacture products for your company. Enlisting the help of a reputable 3D printing company will prove to be a wise decision.
Do you want to create a product featuring a specific design? If so, you owe it to yourself to get in touch to see how we can help. We're a 3D printing company with a reputation for helping companies with their 3D printing needs.
For the help you need or to ask some questions, get in touch to learn more.