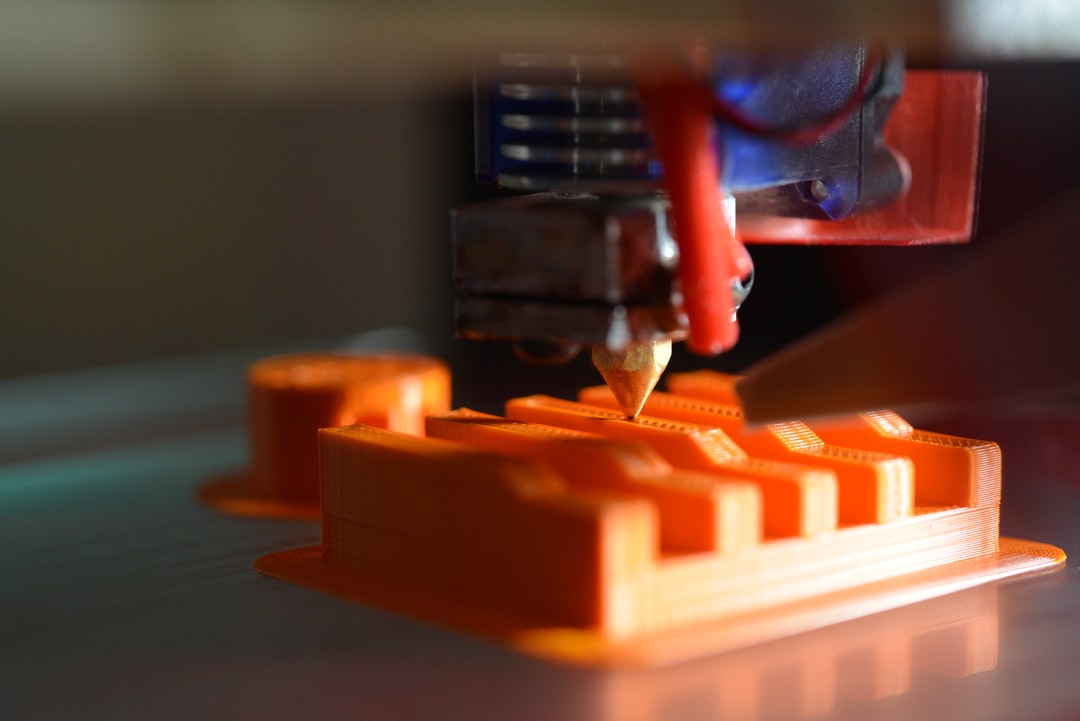 It is not an understatement when you hear that 3D printing is the future. It is no secret that technology improves our daily lives, and 3D printing is no exception.
While we have always had various printers to bring digital files to life, nothing creates a real-life three-dimensional product like a 3D printer.
When you get your hands on one of these devices, you will never want to go back to old-school printing.
Here is all the information you need to know about the benefits of 3D printing and how you can breathe life into your custom design today.
What Is a 3D Printing Service?
3D printing is also called additive manufacturing. It is where you can create solid three-dimensional objects from a digital file. Instead of seeing something printed on a piece of paper to look at, you can hold your printed object in your hands and view it from different angles.
This is what makes 3D printing valuable in manufacturing and medicine. For example, medical staff can create and print parts of organs to study them more closely.
In an additive process, you lay down successive layers of material until your desired object is created. Then each of these layers can be seen as a thin and sliced cross-section of that object.
With a 3D printing company, you can effortlessly create the most complex shapes without using too much material.
Benefits of 3D Printing
There are many benefits of 3D printing that everyone should know about. These are 7 of the most exciting ones:
1. Speed
One of the most essential benefits of having a 3D printer is that you can always rely on speed or rapid prototyping. This is where you can design, manufacture, and customize parts in the shortest time.
If you need to, you can also modify your custom design without negatively affecting the speed of the printing or manufacturing process. Before a 3D printing company existed, you needed to wait several weeks to manufacture goods.
Thanks to this latest technology, you have the freedom to design and manufacture everything in-house within a few days or less.
Anything can be created without getting expensive machinery or renting a massive warehouse. Think of the time and money you will save, and that alone is the best benefit of seeking a reputable 3D printing service.
2. Expenses
The second most important benefit of 3D printing is that you save a ton of money. It is a cost-effecting manufacturing process for applications and small production runs.
While traditional prototyping methods involve injection moulding and expensive CNC machining, you can save on all that labour cost because you do not need to hire technicians and operators for your 3D design.
3. Flexible Printing
The best thing about having a 3D printer is its flexibility. You can create practically anything that you can fit within its build volume.
Traditional manufacturing processes always required changes in part design or new parts. But a 3D printing service can feed your custom design into a slicer software. This gets printed with hardly any or no changes at all in the equipment or machinery.
3D printing also allows you to include multiple materials into one object. This is the best way to play around with textures, colours, and mechanical properties if you want to mix and match them for your custom design.
Finally, anybody can get a 3D design. You can have the least amount of CAD experience and still manage to edit, design, and create the most unique and customized parts using a broad range of materials.
4. Competitive Advantage
Thanks to the low costs and high speeds of 3D printing, you can gain a competitive edge at work meetings. Instead of showing pictures and PowerPoint presentations of your products, you can impress clients further by offering a real-life 3D printed model.
This takes physical demonstrations to another level because people can hold a prototype of your product and visualize it more accurately instead of using their imaginations.
This way, people can see what they are buying from you. You can reduce product misinformation or communication errors during sales pitches. 3D printing is one of the most cost-effective ways of marketing products.
Then your customers will always provide raving positive reviews because you are taking the extra step to provide a unique experience by introducing a 3D design.
5. Quality
Traditional manufacturing techniques do not provide the best prototypes. A 3D printing company can be the greatest friend you need to get your hands on the best quality prototype. This is because traditional manufacturing does not mix all the ingredients together as well as it should.
It is hard to determine how well the final product will look, especially after waiting a long time for results. Picture yourself baking a cake and combining all the ingredients.
When you finally put the cake in the oven, you can have a lot of problems if the elements are not mixed correctly. You can end up with tons of air bubbles or have a burnt cake altogether.
This is why you need a 3D printing service to guarantee impeccable quality for all your parts and products.
6. Consistency
When you think about quality and manufacturing, the last thing you need is a percentage of your parts turning out defective or inconsistent. Your entire custom design should be perfect instead of having some bits bringing down the whole prototype.
This is not a risk you should ever worry about when 3D printing. During the 3D printing process, all the parts are printed in succession. This helps monitor each stage to catch errors in real-time. This way, you reduce many risks and save money without wasting on failed parts and materials.
7. Accessibility
Nothing is more accessible than 3D printing. There is barely any setup cost, and the process is fully automated. You do not need to employ staff members to run the operations and upkeep.
It is easy to supervise the process yourself compared to other manufacturing systems. If you do need support, you can always contract a 3D printing company that has all the equipment and personnel ready to manufacture your custom design in no time.
3D Print Your Vision Today
Now that you know the 7 exciting benefits of 3D printing, it is time to bring your custom design to life.
Your clients will be in awe when you surprise them with 3D models to view products instead of relying on their imagination. Contact us today to get an instant quote, and we can help you build any idea in no time.